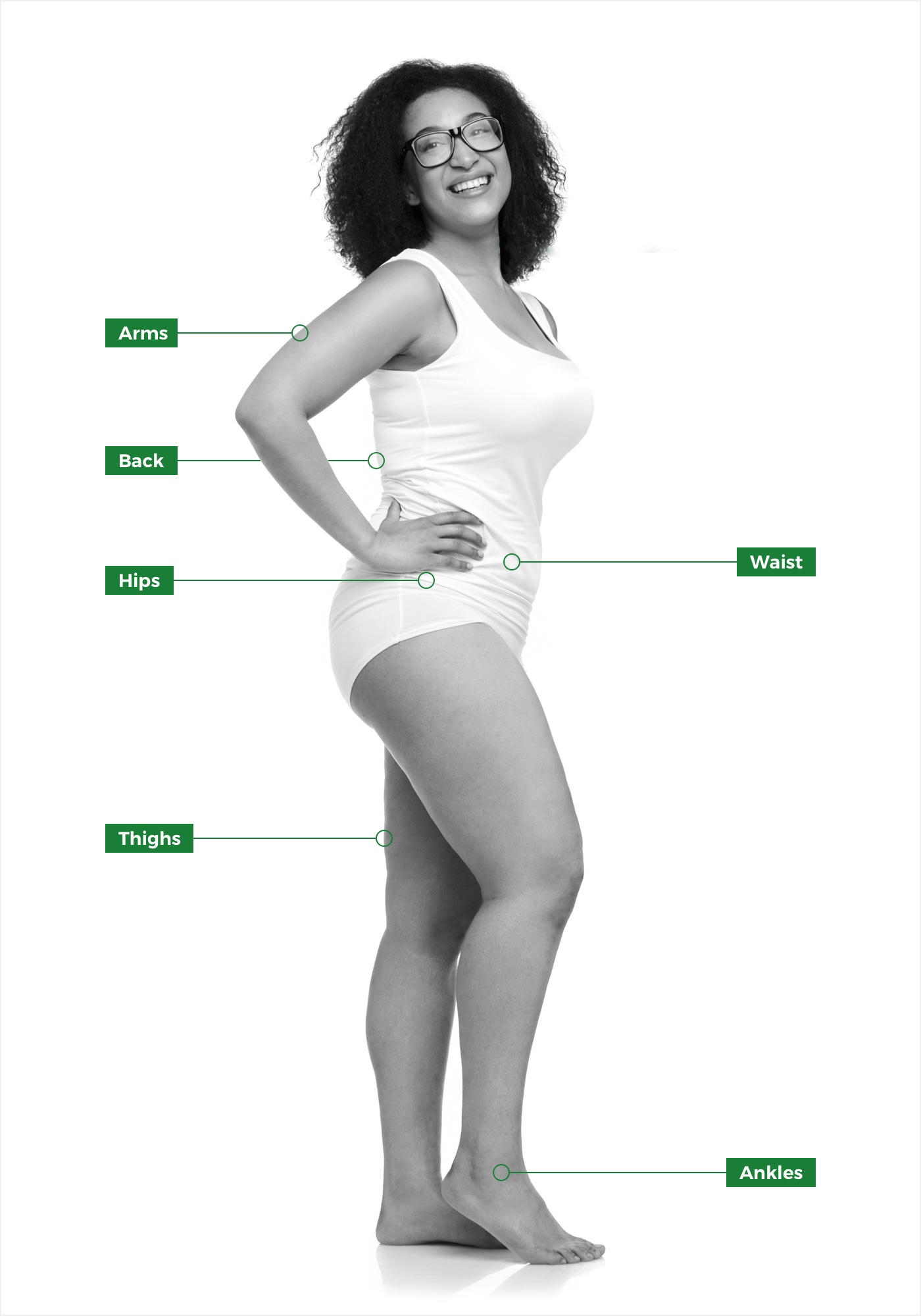 What to Expect
Most clients who undergo the Emerald™ process focus on their waist, thighs and hips, but it can also be used on other problem areas such as the arms, ankles, chest and back due to its clearance to treat the overall body.
The treatment is straight forward with no known side effects. Your Emerald™ provider will have you lie on a table for approx. 30 minutes, while 10 lasers are applied to the target areas of fat simultaneously. by undergoing this treatment as few as 8 times you can see dramatic fat loss results.
Have Questions? Watch our Virtual Consultation video.