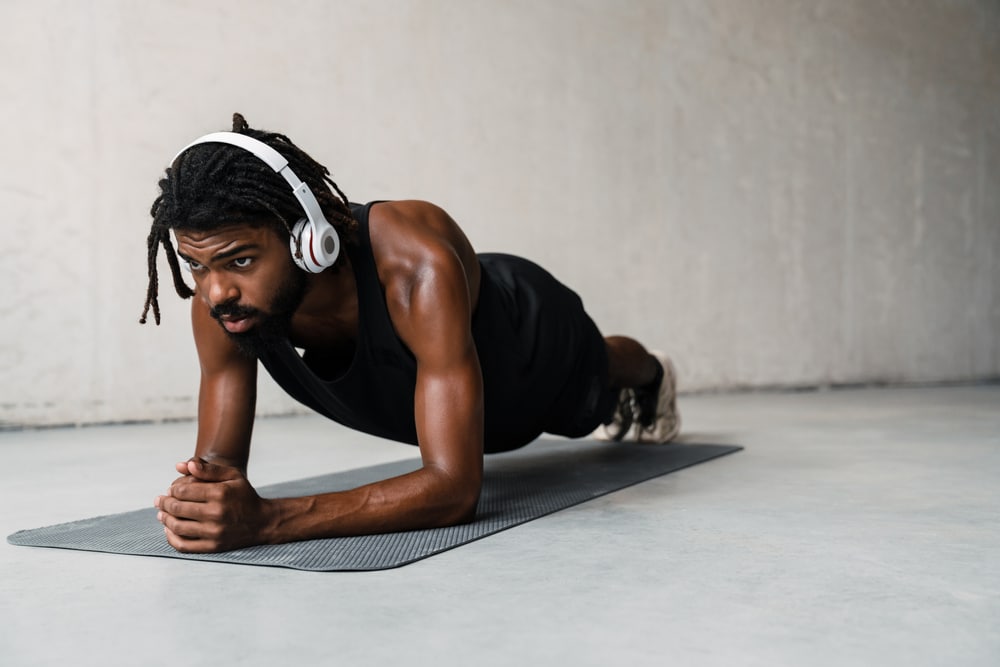 November 24, 2021 2:56 pm
For many, the holidays are a time for selflessness and generosity, but too many of us will also neglect to take care of ourselves during the winter months. Excuses around this time of year are plentiful. You have too many obligations between family and friends, it's too cold for outdoor exercise, and aside from all of that, winter fashions will help hide a few extra pounds. But by the spring thaw, we all end up regretting the weight gain and wish we had managed to do a little more cardio and eat fewer carbs.
This article will provide you with a few tips to stay in shape and look great during the coldest winter months.
Why People Gain Weight over the Holidays
There are several obvious reasons that a person might gain weight during the winter.
Diet
To begin with, the holidays are a time of plenty and celebration. In addition to the large meals that often accompany Thanksgiving, Christmas, New Year's Eve, Hanukkah celebrations, etc., there are often office holiday parties throughout the month of December. In addition to the rich foods, drinking often accompanies holiday celebrations, and while libations may not be the main source of calories, they certainly add to the daily totals.
Exercise
The holidays can be a busy time for many of us, and one of the first things that people cut to open up their schedule is exercise. If you normally work out five days per week, that may suddenly become three. Additionally, the cold weather makes people less likely to participate in outdoor activities like running, swimming, biking, or tennis.
It's even difficult to be motivated to brave the cold to participate in indoor activities. After all, it's a lot of extra work to get all bundled up to head to the gym, dojo, or yoga studio. And afterward, you have to shower there or you will freeze to death when you leave.
Biology
Studies have shown that on average, people gain one to two pounds over the winter. Of course, many of us gain more depending on our personal habits. This may either be biological or cultural, but it is a widespread human phenomenon.
At-Home Workouts You Can Do During Winter
One way to keep pounds off during the holidays is to adopt an indoor workout program that you can do at home. Not only can a daily workout during the winter holidays help keep the pounds off, but it can also improve your mood. We examined some workout alternatives that you can work into your daily routine without leaving the warmth of your home. For some of these, you have to purchase equipment, while others just require a little space. If you don't already work out, consult with your physician before starting.
No-Equipment Exercises
Here is a shortlist of no-equipment exercises that will firm your muscles and get your heart rate up:
Cardio
Jumping Jacks
Mountain Climbers
Forward Leg Swings (Front Kicks)
Side Leg Swings (Limbering Side Kicks)
Jumping Lunges (Alternating Legs)
Frog Jumps
Burpees
Resistance
Pushups
Air Squats
Crunches
Leg Lifts
Pull-Ups
Lunges
Here are some suggested routines:
10 Reps – Alternate cardio and resistance exercises from the above lists. Perform ten reps each. If you need more of a workout, go through the lists twice.
Do a cardio exercise and resistance exercise alternatively. 10x Jumping Jacks, 10x Pushups, 10x Jumping Jacks, 10x Pushups. Perform this three times and then move on to another two exercises until you've gone through the list.
Tabatas – perform as many reps of an exercise as your can in 20 seconds and rest for 10 seconds. Repeat for eight rounds. Each Tabata takes four minutes. The entire workout will take under one hour. Shorten by alternating two different exercises in the four-minute round. Example: Burpees for 20 seconds, rest 10 seconds, Lunges 20 seconds, rest 10 seconds, repeat four times.
Relatively Inexpensive Equipment
There are a number of interactive training devices now available on the market, but if you're just looking for an indoor alternative to last you through the winter months, you may not want to spend two or three grand plus a $39 monthly class subscription for a Peleton or a Mirror. Here are some low-cost in-home equipment options:
Jump Rope – $10 to $20
Kettlebell – $30 to $100
Medicine Ball – $20 to $40
Elastic Resistance Bands – $8 to $30
Over-the-door pullup bar – $25 to $50
Push Up Handles – $18 to $30
Foam Box Jump Box – $100
Free Online Classes
If you require more structure for your workouts, you can type "fitness" or "home workouts" into YouTube and find a plethora of different options.
Remember, working out at home requires discipline. Establish your routine and hold yourself accountable. If you miss a day, don't beat yourself up; just pick up the mantle on the next day.
Laser Lipo During the Holidays
There are alternative ways to stay slim and keep the fat from accumulating over the holidays. Laser lipolysis is a safe, effective, and pain-free way to reduce fat in your stomach, waist, hips, legs, arms — virtually anywhere on the body that fat accumulates. As it turns out, the holiday months are an ideal time to fine-tune your body with laser lipo. Here are a few reasons why:
Laser lipo sessions take well under an hour, so you can schedule your appointment around work, shopping, and holiday parties.
Because there's no downtime with laser lipolysis, you don't have to convalesce for days or weeks like you would with surgical procedures.
If you choose Emerald Laser lipo, it's pain-free, and you will be able to see a change in as little as two weeks, with full results achieved in 12 weeks.
Laser lipo is less expensive than surgical procedures, and there are financing options available.
How Laser Lipo Works
Emerald Laser by Erchonia is the most effective laser lipolysis system on the market. With Emerald Laser, ten 532 nanometer lasers target fat cells beneath the skin. The lasers bore a hole in the cell wall and emulsifies the lipids inside. This allows the fat cells to empty, and the body's lymphatic system naturally disposes of the fats.
Unlike other laser lipolysis systems, cold sculpting, and liposuction, Emerald Laser lipolysis does NOT kill the fat cell itself. While this may seem like a permanent way to rid yourself of fat, destroying the fat cells can lead to undesirable and dangerous consequences. Emerald by Erchonia has proven effective in multiple double-blind studies and is the only market-approved laser lipo system by the FDA for individuals with a BMI over 30.
Diet, Fitness, and Laser Lipo
In order to achieve and maintain your desired results, Emerald by Erchonia recommends a healthy lifestyle with a calory-neutral diet and regular exercise. Laser lipo will reduce your fat in the targeted areas, but it's up to you to maintain your improvements. When you come to an Emerald Laser provider, a medical professional will provide you with tips that are consistent with your body goals and needs.
FAQ about Workouts to Lost Weight at Home and Laser Fat Reduction
If you're concerned about weight gain during the holidays, we encourage you to employ the above workouts to lose weight at home and to schedule an appointment with an Emerald Laser provider. Here are some answers to frequently asked questions.
How Soon Can I Work Out After I Have Laser Lipo?
With Emerald Laser, there's no downtime. That means you can go back to a full routine immediately after your session is done. This may not be true with other laser systems.
Does Emerald Laser Work If I Just Need to Lose a Few Pounds?
Yes. Emerald Laser is a fat reduction system that can target a problem area. It can be used anywhere that adipose tissue accumulates below the skin. For instance, many relatively fit individuals have love handles, which can be very difficult to get rid of. Emerald Laser reduces love handles and other specific body regions.
Is Emerald Laser Painful?
Emerald Laser is a low-intensity laser system, so most patients feel nothing. Others say that they feel a slight tingling but no pain.
How Much Does Emerald Laser Cost?
Depending on the location of the provider, laser fat reduction packages of six sessions cost $1500 to $2,500. Financing options are available.
How Do I Keep Unwanted Fat from Returning?
The best way to stop fat from coming back is to maintain a healthy diet and exercise regularly, which is why we encourage you to select from the best at-home workouts and maintain a consistent regimen over the holidays.
Emerald Laser Fat Reduction
Erchonia is a pioneer in laser lipolysis. The Emerald Laser system has earned multiple FDA approvals and is widely regarded as the safest laser lipo method on the market. If you have concerns over holiday weight gain, eat sensibly, exercise, and make an appointment at an Emerald laser service provider today.

Tags: holiday workouts, indoor workouts, lose weight