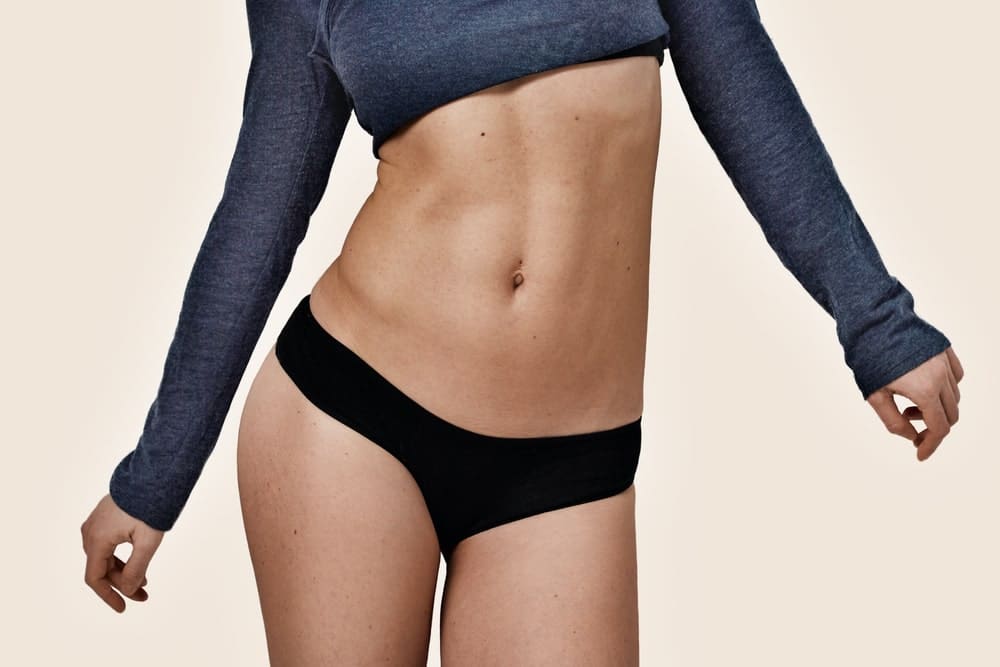 August 2, 2022 1:36 pm
What is warm sculpting, how does it work, and how is it different from cold therapy for weight loss? Warm sculpting is a method of non-surgical fat reduction that's entirely non-invasive and allows you to continue your regular diet and exercise routine while still losing weight. For those looking to remove the stubborn fat that can seem impossible to beat, it's an excellent option–but how does it compare to cold therapy?
We perform cold therapy laser fat reduction here at Emerald Laser using our innovative green Erchonia® fat loss laser. Clinical studies confirm the efficacy of our green laser technique for non-surgical fat reduction, so you can be confident you'll receive treatment that really works. The process has FDA Market-Clearances confirming the Emerald Laser™ procedure is safe.
Don't waste time on fad diets, trendy detox drinks, or unsustainable routines ever again. Contact us today to schedule a laser lipo consultation and get rid of those unwanted fat cells once and for all.
Keep reading to learn more about the warm sculpting process and how it differs from our well-known cold therapy technique. Emerald Laser is likely right for you.
What Is Cold Therapy Fat Removal?
Cold therapy is a popular method of non-invasive fat reduction that uses a low-level laser therapy (LLLT) to target fat cells. Cold therapy works by targeting fat cells through the process of cryolipolysis. Cryolipolysis uses a laser device to target the cells under your skin and cools your fat to low temperatures.
The process works because the laser crystalizes the target fat cells, ultimately resulting in their death. This eradicates the cells through your body's natural detoxification process, ensuring that they don't return.
What Is Warm Sculpting?
Warm sculpting is another form of non-surgical fat removal. It can treat unwanted fat on the waist, thighs, hips, arms, neck, ankles, chest, and back. Cold therapy, on the other hand, has FDA clearance to treat all areas of the body.
Cold therapy at Emerald Laser uses ten lasers at once, applied to the target areas of fat, while warm sculpting is more limited in application. Clients can see results in as few as eight sessions that last approximately 30 minutes each.
Unlike freezing fat cells, warm sculpting uses targeted heat to emulsify the fatty tissue in the desired treatment area. It allows your body to release excess fat cells into the interstitial space.
While other non-surgical fat reduction methods can harm the surrounding cells and tissue, warm sculpting is specifically designed to only target unwanted fat, just like cold therapy. This helps avoid the "lumpy" or "uneven" appearance resulting from other forms of fat reduction such as CoolSculpting, which can inadvertently damage more than just fat.
Similarities and Differences
Since both non-invasive fat reduction methods lead to the elimination of stubborn fat, many people wonder about the similarities and differences and which is right for them. We're here to break it all down for you to make an informed decision when it comes to your fat loss journey.
Similarities between Warm Sculpting and Cold Therapy
There are several similarities between warm sculpting and cold therapy for fat reduction. Both methods are non-invasive, outpatient sessions to eliminate fat. Unlike surgical procedures like liposuction, which come with significant risks, these methods have little-to-no side effects, zero downtime, and are generally painless. This makes them appealing to those who can't take off weeks of work for recovery.
Both methods consist of several short sessions instead of one long surgery. No scalpel, drainage tubes, or bandages will ever touch your skin. Many people prefer this to liposuction, which can be painful and result in secondary conditions such as post-surgical infection and extensive medical follow-ups.
You won't have any unsightly surgical scars, and you won't experience post-treatment bruising, swelling, or skin discoloration. Additionally, there's no need for anesthesia, and you can get back to your daily routine immediately. With such short treatment sessions, you can schedule an appointment at your convenience and then continue with your normal plans.
Differences between Warm Sculpting and Cold Therapy
Cold therapy at Emerald Laser can target virtually any area on your body that you are looking to reduce fat. Ten lasers target the identified areas simultaneously, for faster results in fewer sessions. Cold therapy does not risk damaging surrounding tissue and fat, like other non-invasive fat reduction methods.
On the other hand, warm sculpting generally does not target multiple areas of the body at once, and doesn't have FDA clearance to treat the entire body.
The process selectively heats only the targeted fat cells. Unlike cold therapy, the cells are emptied but left in tact.
Advantages and Disadvantages
The most significant advantage of cold therapy over warm sculpting for fat reduction is that you can target multiple areas at one time. Additionally, since treatment sessions are shorter, the process is less disruptive to your daily life.
Results with cold therapy tend to look more even, and won't leave you with a "loose" or "saggy" appearance once your body eliminates the fat. With warm sculpting, technicians employ a cooling technique during your sessions, while with cold therapy, there isn't necessary due to the pain-free treatment technique.
Schedule an Appointment Today
For the very best non-surgical fat reduction option, schedule an appointment at Emerald Laser to discuss cold therapy with our low-level laser therapy today. We'll meet with you to discuss your fat loss goals and address any questions you may have. We will also perform a physical evaluation of the area to develop a custom treatment plan that's just for you.
If you're battling unwanted, stubborn fat and are looking for non-invasive removal methods, cold therapy at Emerald Laser may be right for you. Find an Emerald Laser provider near you today to get started.