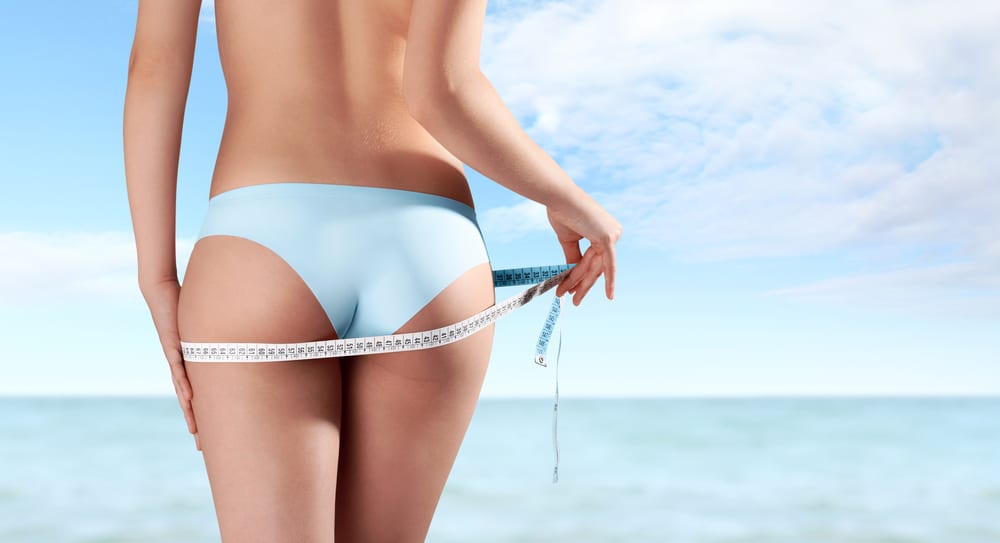 April 8, 2021 9:19 pm
Spring has sprung, and that means summer is just around the corner, which means that it's just about bathing suit-wearing time. This is a time of year many women dread. It takes a lot of body confidence to feel great in a bikini, but with these tips, you'll be ready to go beachside by the time summer arrives.
Tips for Looking Good in a Bathing Suit
So what are the best ways to get ready for the beach and make sure you look your best? These tips will keep you feeling and looking your best.
Improve Your Posture
Standing up straight, shoulders back, and head held high is a simple way to look better, as well as several pounds slimmer. Your mother was right – don't slouch and mind your posture to create a good impression, even in a bathing suit.
Laser Body Contouring
If you've been dieting and exercising in preparation for summer and still have some areas of stubborn fat, consider laser treatment for fat loss about two months before swimsuit season begins. This will quickly get you into shape and ready for the beach on day one.
De-Bloat Your Diet
Avoid artificially sweetened food and drink as well as salty foods. Artificial sweeteners can make you bloated, and salty food can make you retain water. Both are not only uncomfortable but likely to draw attention to an area you would prefer no one to notice. Add some high-fiber foods to your diet.
Exfoliate and Moisturize
If you've let exfoliating and moisturizing your skin slide during the cold weather, get back on it immediately. When you are baring all that skin, you want it to look its best. And if you are using self-tanners and sunscreen, this layer of moisture will make your skin look even better.
Find the Right Swimsuit for Your Shape
If the thought of bathing suit shopping makes you long for an extra-long winter, you are not alone. Finding the right swimsuit for your body type can take some time, and the process of trying them all on until you get it right is daunting.
Start now, so you are ready. Find online shops with generous return policies and try them on in the privacy of your own home. If you want to create the illusion of smaller hips, wear a brightly colored or patterned bikini tops top that moves the focus upward. Worried about your stomach? Avoid tankinis, they will emphasize the area.
Ways to Create Healthy Habits Ahead of Summer
Start building your healthy habits now, so by summertime, they are second nature. Not only will you look good, you'll feel better all summer long.
Make Staying Hydrated a Habit
Drinking water is a great habit to have and will come in handy during swimsuit season. It fills you up, can reduce the appearance of cellulite, and makes your skin glow. If you like a little flavor in your water, add some cucumber slices, mint, frozen berries, or lemon to give it some zing. As the temperature rises, so do the chances for dehydration. Be sure to get in at least eight 8 oz glasses a day.
Add Fresh Product to Your Diet
Get ready for summer by lightening up your meals with fresh fruit and vegetables. Use the 50 / 50 rule, where half your plate is lean protein and healthy fats while the other half is fruit and vegetables. Another way to look at it is to eat the rainbow. Fill your plate with as many colors as you can, produce helps fill you up, keep you hydrated, and has a ton of nutrients for very few calories.
Reduce Carb and Sugar Consumption
If you're heading into spring with a little more stomach than you like, start reducing your carb and sugar consumption now. In a few weeks, you'll get rid of all that bloat you don't need.
Make Exercise a Habit
Squats, planks, and triceps dips, oh my. Do them all regularly and throw in some pushup and crunches just for fun. Each of these exercises will get and keep your body bikini ready. And don't skimp on the cardio, an ideal fitness program should include strength training and cardio. Running, swimming, and bicycling are great ways to burn a lot of calories and get you ready for biking season.
Cool Items to Stash in Your Beach Bag
Your beach bag is your lifeline when you are out on the sand. Stash some items that will take you from fun in the sun to romance under the stars. You never know what you might need, so keep all the essentials handy.
Sunscreen
Sunscreen is essential when spending time at the beach. Reapply after you swim or play sports. Also, even if you are in the shade, give yourself an extra coat of protection. Your skin will thank you.
Little Black Dress
A little black sleeveless dress made from a wrinkle-resistant fabric travels well and is comfortable. You can slip in on over your swimsuit as a cover-up, and no one will be the wiser.
Cute Hat to Keep the Sun Out
A hat can complete your look while keeping you safer from the sun's rays. It's worth it to avoid sunburned scalp and skin.
A Beach Read
Lounging the sun reading a novel screams summer beach days, to go ahead and bring something to read and lose yourself in a great story.

Most people are a little uncomfortable and sometimes a lot self-conscious when exposing so much skin. If that's caused you to avoid the pool or the beach in the past, prepare for summer by working through your feelings now. Before you know it, you'll be ready for fun in the sun all summer long.

Tags: swimsuit body