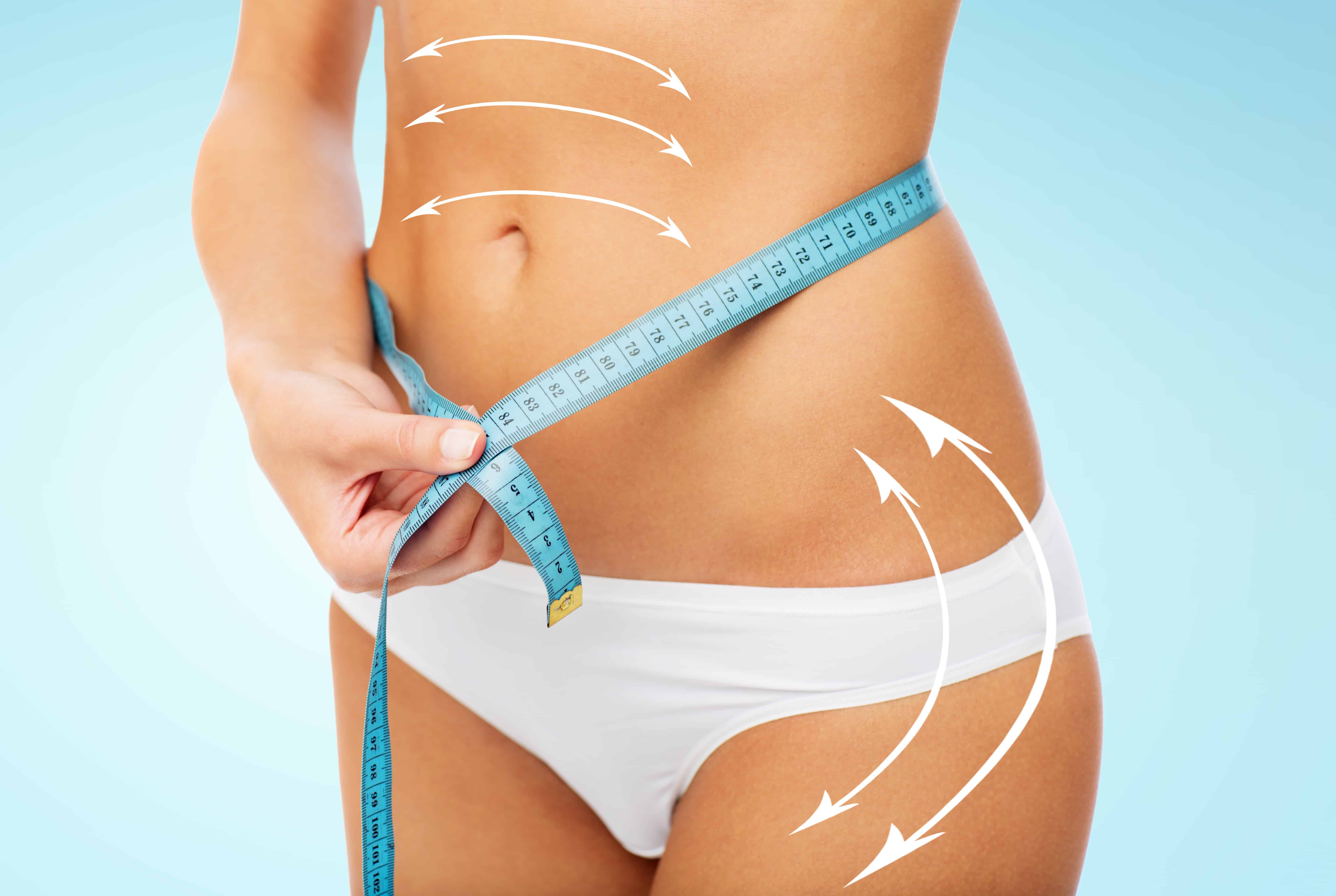 November 10, 2021 2:04 pm
If you're someone who has struggled with weight loss and fat reduction, you may have read or researched processes like liposuction, cryolipolysis (fat freezing), and other surgical and non-surgical options. You may have also stumbled across laser lipo — a relatively new, non-invasive treatment that targets fat cells with lasers and is astonishingly effective.
Emerald Laser by Erchonia is the preferred laser lipo method of many medspas throughout North America and Europe. If you're considering laser lipo, you are probably curious about the cost, efficacy, and the potential laser lipo side effects.
How Laser Lipo Works
Before undergoing any fat reduction treatment, even a non-invasive, non-surgical process like laser lipo, you should learn about how the treatment works. After all, it's an investment of your funds and time and could impact your health.
Emerald Laser works with a network of providers to deliver laser lipo to their clients. The system uses ten 532-nanometer low-level lasers. The lasers penetrate the skin to the surface of the targeted fat cells. They then bore a small pore in the wall of the fat cell. They then heat the fat (lipids) in these cells in a process called "emulsification." The liquid fat can now seep through the pores and is disposed of via your body's lymphatic system. The lymphatic system serves several purposes, including fat disposal.
Unlike other processes, laser lipo doesn't kill fat cells. It allows them to drain. Destroying or killing fat cells can lead to the development and growth of fat in other areas of the body, including around the organs. Fat freezing and liposuction both kill fat cells, which can lead to these unattractive and unhealthy results.
Who Is a Good Candidate for Laser Lipo?
Emerald Laser by Erchonia lists five conditions that can determine a client's candidacy for cool-laser lipo.
Pretreatment Body Weight – This procedure is designed to contour the shape of your body. While it effectively reduces fat in certain areas, it is not a cure for an overall obesity issue. We recommend that clients reduce their weight and body mass index before undergoing the treatment.
Good General Health – According to the National Center for Biotechnology Information (NCBI), the best candidates for laser lipolysis are thin, in good health, and have pockets of removable fat to target. While laser lipo is virtually risk-free, there have been minor side effects produced in a very mall number of patients.
Not Pregnant – While this is a non-invasive procedure that shouldn't adversely affect the pregnancy, the NCBI still recommends waiting until after the baby is born.
Patient Must Present Viable Target Areas – Lipolysis works best when targeting a specific region, like the abdomen, hips, thighs, neck, chin, waist, etc. The best candidates are those who struggle with fat reduction in specific areas.
Informed and Purposeful – The best candidates are those who are knowledgeable about the procedure and have been well informed as to what to expect from the provider.
Common Mild Laser Lipo Side Effects
Side effects from laser lipo are rare and are almost always mild. Most of the information we have on side effects from laser lipo predates the development of the Emerald Lasers process. One 2011 study noted that out of 537 individual treatments, one person developed a mild infection and several other sustained minor burns.
The study also found that in more than 2,000 cases, there was no occurrence of persistent neuropathy, paresthesias, or numbness. There was also no increase in triglycerides and lipid profiles. These conditions have been an issue with other treatments.
Side Effects Associated with Other Options
There are very few side effects that exist with cold-laser sculpting. That cannot be said of other fat reduction treatments:
Liposuction
To begin with, liposuction is a surgical process that involves removing fat cells through a vacuum while the patient is anesthetized. There are numerous surgical risks as well as the following potential side effects.
Contour irregularities
Numbness
Infection
Internal puncture
Fat embolism
Fluid Accumulation
Fatty deposits around the organs
Fat Freezing
Cryolipolysis or fat freezing is a non-surgical process that kills fat cells beneath the skin with extreme cold. In addition to the risks involved with killing fat cells — which laser lipo avoids — some of the known side effects include the feeling of tugging on the skin near the treatment site, pain and aching around the treatment site, redness, bruising, and skin sensitivity. For an even deeper look into laser liposuction vs coolsculpting, check out our comparison chart.
Frequently Asked Questions About Laser Lipo
The following is a list of questions and answers from patients and individuals interested in laser lipo.
Are There Any Laser Lipo Side Effects?
As we've previously noted, side effects are both mild and rare. In the event you're one of the less than one percent of individuals who experience mild burns, they should clear up from the treatment site in a day or two.
Is This Treatment Effective?
If you're asking yourself "does laser lipo really work?" you can review this randomized controlled study that demonstrates the efficacy of laser treatment. Emerald Laser has received 18 FDA marketing clearances and is the only laser fat reduction system to obtain a premarket clearance from the FDA for overall circumference reduction.
Does Emerald Laser License to Med Spas?
Yes. If the facility meets our stringent requirements, we will train and certify technicians, provide our laser system to the clinic, and license our intellectual properties to them. Call today to find out how to offer this effective non-surgical treatment at your medspa.
How Long Does It Take to Recover from Treatment?
The Emerald Laser system usually involves no recovery time. Patients can continue their normal routines immediately after completing a session that takes less than an hour.
Emerald Laser for Targeted Fat Reduction
If you've thought of undergoing a medical procedure to remove fat but were worried about the complications, there are virtually no laser lipo side effects with Emerald Laser. Call today to schedule a session. If you are interested in becoming a provider and offering lipolysis to your patients, call today to schedule a consultation.

Tags: laser lipo side effects, side effects of laser lipo