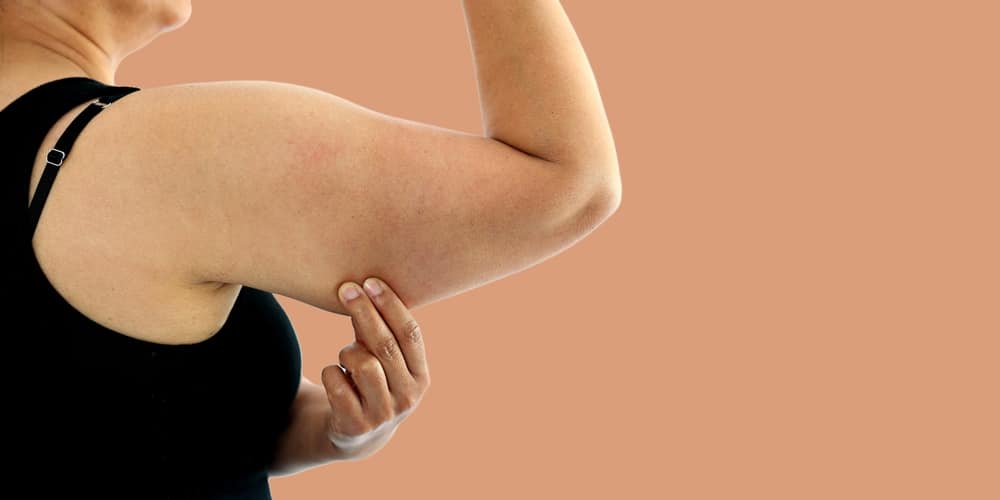 October 24, 2023 1:42 pm
If you've tirelessly attempted to reduce your body fat through diet or exercise and only achieved limited results, you probably have searched for alternative methods. Laser lipolysis is an increasingly popular fat reduction that offers a non-invasive, effective, and painless procedure that targets those problem areas.
How Laser Lipo Works
Laser lipolysis is a multi-treatment fat-reduction process that focuses on targeted laser lipo treatment areas across the body. Stubborn body fat is addressed via micro-lasers, which are able to pinpoint fat cells without causing adverse side effects. The most sought-after benefit of laser lipo is that it's both fast and painless. The first of its kind cleared by the FDA, Emerald Laser is non-invasive, only takes about 30 minutes per treatment, and has clinical results to back it up.
Popular Laser Lipo Treatment Areas
Exercise and diet are essential for losing weight, but fat doesn't necessarily disappear with a single strategy. This is where laser lipo comes in. Whether your problem spot is the stomach or the thighs, you can decide which areas you want to address. Depending on your body type or immediate concerns, there's a way to approach your needs with laser lipolysis.
Abdomen and Waist
Since fat around the belly and waist area is so common, it's no surprise that this is one of the most targeted areas in laser lipolysis. As people age, their waistlines expand, and this tends to be more obvious in men.
And while it's one of the easiest places on the body to gain fat, it's also one of the hardest areas to lose it, too. This could be due to several factors, including age, genetics, hormones, stress management, poor diet, or alcohol consumption. You may also experience trouble losing abdominal fat due to an ineffective workout routine. Even if you do cardiovascular exercises, if you don't do strength training or take rest days, that lingering fat can persist.
Emerald Laser by Erchonia has proven effective at removing belly fat in double-blind clinical studies. One of the many benefits of receiving laser lipo treatment on the torso or abdominal areas is that it's non-invasive, unlike a surgical procedure. Patients usually require eight treatments for fat removal in this area, but another benefit of the Emerald Laser is that there's no downtime after each treatment.
Thighs
For some people, thigh fat is the most difficult to lose, regardless of diet, exercise regimen, or BMI (Body Mass Index). Therefore, this is another popular laser lipo treatment spot. The thighs are the areas of the legs between the hips and knees, but when it comes to fat, it can also include areas where the thighs connect to the knees, hips, and buttocks. The fat in this area can result from many things, such as gender, genetics, naturally large frame, or obesity.
Obesity, specifically, results from a carb-heavy diet, a more sedentary lifestyle, genetics, and/or slow metabolism. Regardless of the cause, losing thigh fat can be just as difficult as in any other area. This could stem from a lack of lower body strength exercises, but it can also be a result of your genetic predisposition.
A laser lipolysis treatment can help target these fat cells that are resistant to other methods of weight loss. Emerald Laser uses cold laser technology to penetrate adipose cells (fat cells which store lipids from calories you consume). The lasers liquefy the cells, which allows the fat to drain through the small pores created by the penetration. The body's lymphatic system will then naturally dispose of the lipids, making the process more natural.
Hips
Another uphill battle people encounter on their weight loss journey is getting rid of fat in their upper hips. Often referred to as "love handles," this excess weight gain occurs through the accumulation of fat cells as the result of genetic variation, but they can even develop in people who have good physical health.
Experiencing difficulty when attempting to burn fat in the hips is not uncommon, and can stem from not only physiological obstacles, but exercise-related ones as well. Cardio is beneficial for heart health, but it isn't enough to lose weight because it's not targeted to the specific areas you desire, such as the hips. This is why they're another popular laser lipo treatment area, and thanks to the completely pain-free procedure, no recovery time is required, which allows you to resume normal activities immediately after receiving treatment.
Arms
While human arms contain muscle, they also contain a significant amount of fat, which can be harder to lose than you'd initially expect. Although it's natural for everyone to have some layers of fat in this area, the number one cause of fat in your arms is obesity. If you have a higher BMI, you're more likely to have more arm fat. However, you can also have or appear to have a higher amount if you're experiencing swollen lymph nodes, hormonal imbalances, or it's in your genetics.
Considering this abnormal fat is mainly generated due to things like poor diet, exercise won't immediately fix it either, and it's likely to take a long time before it goes away. This is another reason laser lipo can be so helpful in these problem areas.
Underarms
Some people have a hard time feeling comfortable with how they look in sleeveless shirts or dresses, no matter how much they exercise. This is often due to the unyielding nature of underarm fat. Where is underarm fat located exactly? It extends to the clavicle head of the pectoralis major muscle, the latissimus dorsi, and the upper biceps and triceps. This particular type of fat can be difficult to lose for a number of reasons we've already discussed, including obesity, unproductive exercise, or genetics. It's important to note that even with steady health improvements, fat sometimes requires additional measures to address hard-to-reach areas across the body. Laser lipo treatment can be the next best option if you want to trim away at these areas.
Back
While nothing speaks to peak fitness and health like a muscular back, it can be hard to get the ideal definition once fat has accumulated here. Back fat usually comes from obesity or genetics, but it can also depend on your gender. Men usually develop a higher amount in their upper backs, whereas women develop more in their lower backs. If you're consuming carbohydrate-heavy food and not exercising in this area, it can definitely contribute to layering effects.
It's also difficult to exercise all the muscles in the back due to the range of motion of some individuals, especially those who are older. We may be able to bend all the way forward, but we're not meant to extend as far backward. Some people attempt to even strength distribution with the right sculpting exercises, but this may not be enough if you're unable to put in the reps required. That's where laser lipo treatment can help.
Consider Each Gender's Treatment Areas
While it might be surprising, gender does play a role in where fat grows on a human being. Gender can influence factors like hormones and genetics, which significantly affect how much body fat grows on what part of the body.
For example, while men are more likely to have more fat on their stomachs than women, women are more likely to have higher amounts on their thighs. It also depends widely on the genetic makeup of a person, but varying hormones certainly influence the production of fat cells in different parts of the body. Here are a few comparisons between men and women, and where they might store more fat or have difficulty losing it:
Men
More likely to have fat in their stomachs than in their thighs.
Tend to carry more fat in the abdomen and upper hips.
Carry more fat in their upper backs.
Have difficulty losing fat in the upper backs and hips.
Women
Carry more fat in their thighs and lower hips.
Prone to gaining thigh and hip fat during child-bearing years.
Have more difficulty losing arm fat.
Carry more fat in their lower backs and have a harder time losing it.
If you're an adult who wants an efficient, pain-free, and successful fat-removal treatment, you could be a good candidate for Emerald Laser's proven treatment. Visit the Emerald Laser site today for more information, and if you qualify, speak to a doctor who can assess your needs.