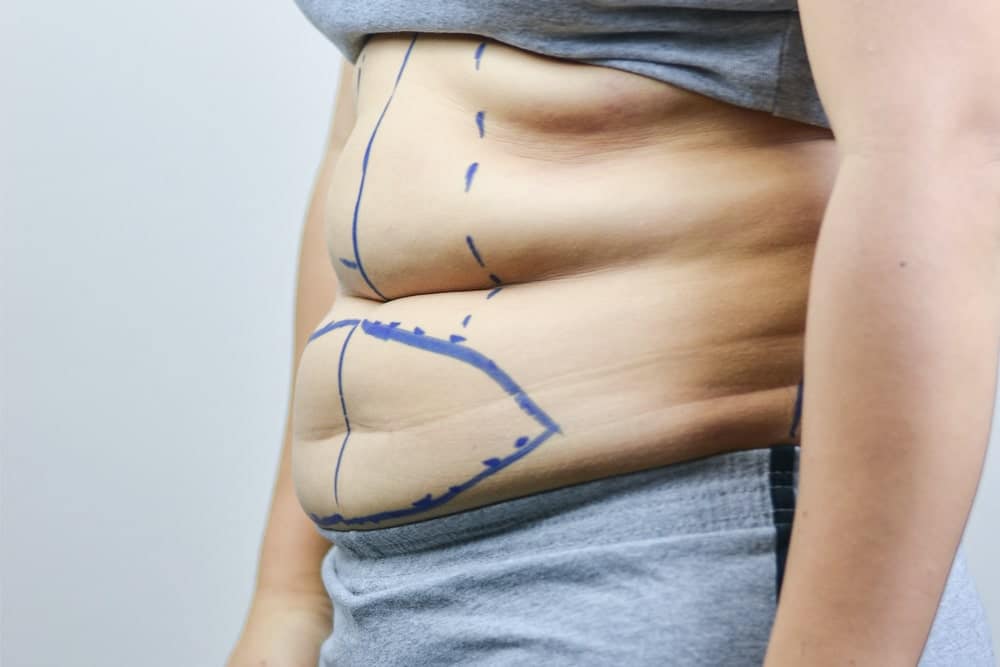 May 9, 2022 3:01 pm
When considering CoolSculpting®, paradoxical adipose hyperplasia is a major side effect you need to know about before making a final decision. Paradoxical Adipose Hyperplasia, or PAH, is a severe reaction that your body can have to the fat reduction process and can lead to lasting severe deformations of the skin and surrounding tissue.
PAH is so serious that famous supermodel Linda Evangelista claims it has severely and permanently disfigured her body — even five years after the procedure. She is now filing a lawsuit over PAH resulting from CoolSculpting®. This is garnering significant media attention.
At Emerald Laser, we don't use CoolScupting® for fat reduction. Instead, we use the innovative sculpting process through low-level laser therapy (LLLT) — a procedure pioneered by Erchonia. It's a type of cold therapy that protects the cells that surround stubborn fat, an essential element of avoiding PAH.
Keep reading to learn more about PAH, the side effects and lasting impact it can have on your health and well-being, and to see the difference between Emerald Laser vs CoolSculpting.
What is Paradoxical Adipose Hyperplasia?
Paradoxical Adipose Hyperplasia is a rare but serious complication of CoolSculpting. It's a paradoxical result; an overgrowth of unwanted fat (adipose tissue) that appears after the treatment. It may confuse patients at first, as PAH can take anywhere from 8 to 24 weeks to develop after you finish treatment. At first, it's easy to think that you made a mistake following the procedure or to assume that it simply didn't work.
However, PAH is not the fault of the patient. Instead, it's an adverse effect caused directly by CoolSculpting and its method of cryolipolysis. Cryolipolysis is the process that CoolSculpting uses to destroy subcutaneous fat. Except, it can also damage the surrounding tissue and cells when doing so.
Once this damage occurs, an overgrowth of fat appears. It begins to look like the CoolSculpting instrument itself and becomes raised. This makes it particularly noticeable in the area patients are seeking to improve. What's worse is that it's challenging to treat, often requiring the invasive surgery that patients look to avoid when turning to non-invasive fat removal procedures.
Symptoms of Paradoxical Adipose Hyperplasia
You may notice the effects of PAH beginning to appear just a few days after your procedure and think that it's a minor Coolsculpting side effect that will subside quickly. However, instead of improving, the side effect will only get worse.
Symptoms of PAH include:
Raised, lumpy fat deposits in the area of treatment
A place of newly appearing fat in a rectangular shape
Bulging or swelling of the area
New fat in the area of treatment that does not go away with further treatment, diet, or exercise
Fat deposits that are mobile and firmer than the surrounding body tissue
Tenderness in the affected area
In addition to these physical symptoms, patients are likely to experience heightened stress and emotional trauma and may become embarrassed and even afraid of others noticing the fatty deposits. You can be left with a hefty bill when it comes to reversing the effects of PAH.
What does PAH Look Like?
Thick, firm, raised fat in the area of treatment
A pocket or area of fat that continues to increase in size as time progresses
Hard lumps with uneven distribution in the area of treatment, leading to a look of "bubbles" or "tumors" under the skin
It is important to note that PAH is non-cancerous but is unsightly and will not go away with medical intervention. While many patients receive CoolSculpting to increase their confidence and feel good in their bodies, PAH often results in the very opposite. This can leave those who suffer feeling helpless and unsure of what to do next.
How Often Does CoolSculpting Result In Paradoxical Adipose Hyperplasia?
While PAH is a severe side effect of CoolSculpting, the condition is particularly rare. One study found that just 0.0051% of CoolSculpting patients develop the condition. But for those patients, the condition is life-changing, emotionally taxing, dangerous, and expensive to correct.
More than 2 million individuals currently report suffering from the condition. Providers continue to identify new cases regularly, as the situation cannot assuredly be avoided when undergoing CoolSculpting.
Risk factors for developing PAH include:
Males are approximately 3x more likely to develop the condition than women
The use of a large CoolSculpting instrument during the procedure
Undergoing previous cryolipolysis procedures, particularly in the abdominal area
Being of Hispanic or Latino origin
Supermodel Linda Evangelista & Paradoxical Adipose Hyperplasia Lawsuits
Supermodel Linda Evangelista says CoolSculpting left her disfigured. "To my followers who have wondered why I have not been working while my peers' careers have been thriving, the reason is that I was brutally disfigured by Zeltiq's CoolSculpting procedure, which did the opposite of what it promised," she states.
More women are coming forward, stating that they developed the condition following the fat reduction procedure. Each woman required invasive medical intervention following the development of PAH after CoolSculpting.
While CoolSculpting's parent company Allergan Aesthetics does cover the risk of PAH in the procedure's marketing materials, the severity of the condition becomes glossed over, masked by the beaming results of others.
The media is now referring to PAH as "The Celebrity Syndrome That's Coming for Us All." There are currently two class-action lawsuits associated with PAH, as more patients come forward to share their stories. Hundreds of patients share their experiences and exchange information regarding the condition, banding together to hold the manufacturer responsible.
Evangelista herself is seeking $50 million from the company to compensate for emotional and financial damages.
What Is the Treatment for Paradoxical Adipose Hyperplasia?
Unfortunately, treatment for PAH is not as easy as undergoing CoolSculpting in the first place. The condition will not go away or improve on its own, and those who suffer must seek professional medical treatment. The only effective treatment methods for PAH currently available include surgical removal of the fatty deposit and an invasive liposuction procedure in the affected area.
With surgical interventions such as fat removal and liposuction comes significant risk. This is why many people choose CoolSculpting in the first place. Professionals and patients alike boast CoolSculpting as an entirely non-invasive, pain-free way to reduce stubborn fat. However, many find the opposite to be true when they develop PAH.
Treatment for PAH comes with the traditional risks of surgical liposuction. Drainage tubes, post-surgical infection, bandaging, follow-up appointments, significant pain, and downtime from work and daily activities. Additionally, as CoolSculpting is a cosmetic procedure and PAH poses no medical danger, patients are finding themselves 100% responsible for the cost of correction. This often amounts to thousands of dollars on top of the money already spent.
How to Avoid Paradoxical Adipose Hyperplasia
If you're looking for how to avoid Paradoxical Adipose Hyperplasia, the answer is to avoid the process of CoolSculpting for fat reduction. However, this doesn't mean that you're left without options for non-invasive fat removal.
Media reviews of Emerald Laser for fat reduction state that the procedure is effective and pain-free, which many seek when looking into CoolSculpting. Unlike CoolSculpting, which can damage more than just the targeted fat cells, Emerald Laser uses electromagnetic energy calibrated at the exact wavelength to target unwanted fat cells and only unwanted fat cells.
The procedure with Emerald Laser, like CoolSculpting, has no downtime and very few side effects. PAH is not a risk associated with Emerald Laser fat reduction, making it a safer bet when considering your fat removal options.
Schedule an Appointment Today
Contact us today if you're looking for the best non-invasive fat reduction method that doesn't include the risk of developing PAH. Schedule an appointment to discuss the Emerald Laser process, tell us about your fat reduction goals, and get started on your journey to the slimmer body you're craving.

Tags: coolsculpting paradoxical adipose hyperplasia