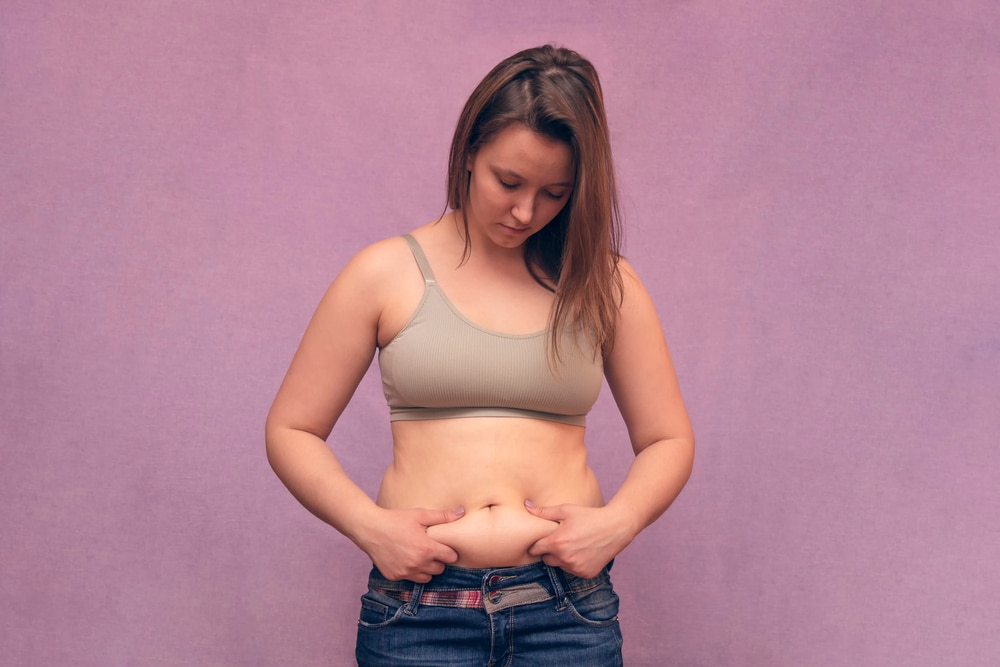 November 16, 2021 1:16 pm
We Compare Liposuction Alternatives, So You Don't Have To
The modern form of liposuction was developed in 1975 by Arpad and Giorgio Fischer, a father and son team of cosmetic surgeons. Since that time, liposuction has been a go-to staple for plastic surgeons and weight loss medical professionals. It's so popular that it accounts for 15-20% of all surgeries in the United States, and it was one of the top three most popular procedures from 2012 to 2017. As ubiquitous as liposuction has become, several non-invasive liposuction alternatives are even safer than liposuction surgery and have faster or no recovery times.
An Overview of the Liposuction Procedure
If you are considering liposuction surgery, you should be aware of the following facts:
Liposuction is an invasive surgery
The procedure does require a general anesthetic.
Liposuction often results in scarring. Liposuction scars range from ⅛" to 1".
Deaths resulting from liposuction-related complications are estimated to be as high as 1 in 5000.
Liposuction kills fat cells. If you regain weight, your fat may be distributed to other parts of your body, including around the organs.
As was previously mentioned, liposuction is a surgical process that involves using a medical vacuum to remove fat. While there are other surgical methods of fat removal, liposuction is by far the most common. Recovery time can last as long as six weeks, and you may have to wear tight compression garments to reduce swelling during your recovery.
Overview of Fat Freezing
Cryolipolysis is a non-invasive surgical process that involves the application of intense cold to the fat cells. The extreme temperatures cause apoptosis, which is the death of the fat cells. Over the course of several weeks, you should see a reduction in the concentration of fat around the treated area.
Overview of Laser Lipo
The medical term for fat removal is lipectomy, which is why laser fat removal is often referred to as "laser lipo" despite being vastly different from liposuction or cryolipolysis, which is fat freezing. Laser lipolysis involves targeting fat cells with a low-intensity "cold" laser. The laser will emulsify or melt the fat within the fat cells and create small holes in the cellular walls. The fats then drain out and are naturally disposed of via the body's lymphatic system. Like liposuction or fat freezing, some laser lipo processes destroy fat cells, but this is not necessarily beneficial. Destroying fat cells does not prevent weight gain, and if the patient does, in fact, gain weight after the process, it can concentrate in other areas of the body, sometimes around vital organs.
Emerald Laser Lipo
The Emerald Laser system is similar to the above-described laser lipectomy process, but it is sufficiently different that it deserves a section of its own. Like other cold-laser fat removal systems, Emerald Laser targets your fat cells, but Emerald providers use a patented machine consisting of ten 532 nanometer cold lasers. These low-intensity lasers create pores in the adipose cells, allowing the lipids to drain out, but unlike other laser systems, Emerald lasers leave the cells healthy and alive. The Emerald system is painless, fast, effective, and requires no downtime after each session. Emerald Laser is the only laser lipo system approved by the FDA for use on patients with a BMI between 30 and 40.
Compare the Alternatives – Pros and Cons
If you are uncertain about which process is right for you, we've constructed this chart to help you compare your options.
| Process | Involves Surger | Requires General Anesthesia | Recovery Time | Pain & After Effects | Apoptosis (Cell Death) | Results |
| --- | --- | --- | --- | --- | --- | --- |
| Liposuction | Yes | Yes | Up to 6 weeks | Pain, swelling after surgery | Yes | Immediate |
| Cryolipolysis | No | No | 0 Days | Pain during the process, bruising. | Yes | 6-12 weeks |
| Laser Lipo | No | No | 0 Days | Mildly painful, red skin. | Sometimes | 6-12 weeks |
| Emerald Laser | No | No | 0 Days | Pain-free, sometimes redness. | No | 2-8 weeks |
Before you commit to liposuction, you should research each of these procedures on your own. Surgery entails risks, and if you're able to achieve your body contouring goals with a liposuction alternative, they're unnecessary risks.
Why Choose Emerald Laser over Competitors
By now, the advantages of the Emerald Laser lipo system should be apparent. Emerald Laser is a painless, non-invasive fat removal process that requires no prep time, no recovery time, takes less than an hour, and can be used to target fat deposits in nearly any part of the body. Emerald laser is a particularly effective alternative to liposuction for belly fat, which is statistically why most people opt for this type of surgery. Check out our more in-depth comparison of laser liposuction vs. coolsculpting.
Frequently Asked Questions about Fat Removal
Before you undergo surgery to lose lower stomach fat, you should schedule an appointment with an Emerald Laser lipo provider. They can provide you with clinical evidence to demonstrate the effectiveness of the Emerald Laser system. Here are some of the most frequently asked questions about surgical and non-surgical fat reduction.
Isn't Surgery More of a "Sure Thing"?
There are no certainties when it comes to fat reduction. Despite the risks, liposuction will invariably remove fat and fat cells from your body, and you will still have to maintain a healthy lifestyle to keep that fat off. This is also true of laser lipolysis, with the major difference being that you don't have to undergo surgery to achieve similar results.
What Are the Advantages of the Emerald Laser System?
Emerald is superior to other laser lipolysis systems. It is faster (a session usually takes 20-30 minutes), painless, and doesn't result in apoptosis, leading to other health problems. Like most laser fat removal systems, it's non-invasive, which is an advantage it has over liposuction.
How Much Does Laser Lipo Cost?
For six sessions, most Emerald Laser providers charge between $1,500 to $2,500, and financing options are available.
Contact a Laser Lipo Provider Near You
Emerald Laser by Erchonia is a pioneer in the laser fat removal industry. Find out how laser lipo can help you achieve your body goals. Book an appointment with a provider near you.

Tags: laser lipo treatment, lipo laser treatments, non invasive lipo